Suns-Warriors season opener loaded with extra emotion as Durant, Paul face former teams
The article discusses the upcoming season opener between the Phoenix Suns and the Golden State Warriors, with a focus on the emotions surrounding Kevin Durant and Chris Paul facing their former teams. The article starts by highlighting Durant's return to Golden State after leaving the team four and a half years ago.
Durant, who had played a crucial role in the Warriors' championship runs, suffered a series of injuries that prevented him from playing against his former team in the past. He expresses excitement about playing in front of the fans in Golden State again and acknowledges the bond he shares with them. The article also mentions the anticipation surrounding Chris Paul's return to the Suns' former opponent, the Warriors. Paul, who had a successful stint with the Suns but fell short of winning a title due to injuries, now finds himself on the Warriors' roster. There are speculations about how Paul will fit in with the team, considering his playing style and personality.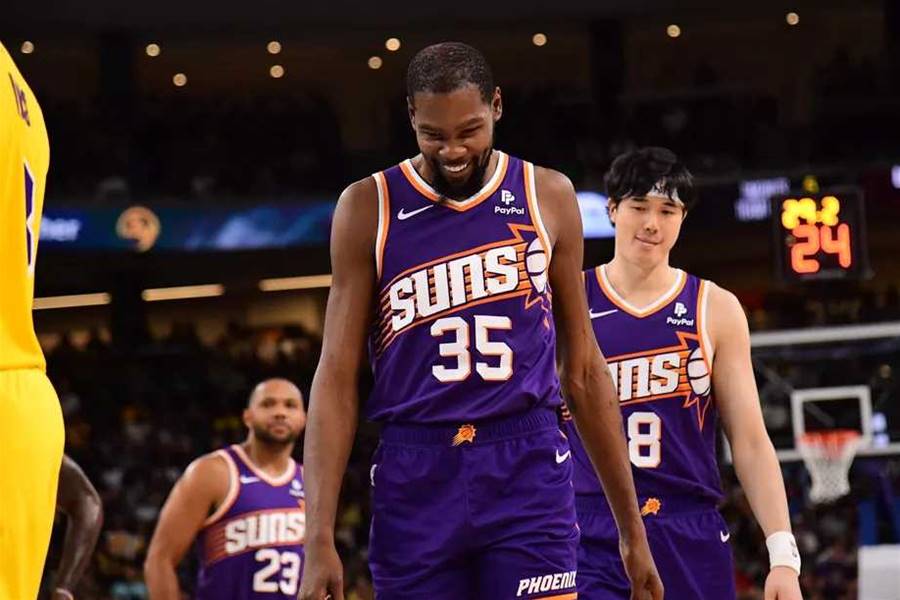 The article concludes by mentioning that, despite Paul starting for the Warriors due to Draymond Green's injury, there are doubts about his fit in the starting lineup. Some speculate that it might be more suitable for him to lead the weak bench unit. However, Paul has never come off the bench in his career and has shown reluctance to entertain such suggestions. Overall, the article focuses on the emotions and uncertainties surrounding Durant and Paul as they face their former teams, making the upcoming season opener a highly anticipated and emotionally charged game.