Video of NYC man gleefully showing luxury apartment won through housing lottery goes viral: 'This is real nice!'
A man in New York City won a luxury apartment through the housing lottery and shared his excitement through a viral video. On his social media pages, he goes by the name McMurdaaaa. In the video, he enthusiastically invites viewers to see his new Brooklyn apartment.
The video has been viewed over 1.4 million times. The man shows off the luxurious features of the building, including the lobby area with seating and a receptionist desk. His own apartment boasts a large closet, a sparkling bathroom with marbled walls and a large mirror, and a spacious kitchen with modern appliances and plenty of shelving. The building also has a rooftop lounge with deck chairs, grills, indoor and outdoor entertainment spaces, and breathtaking views of the city.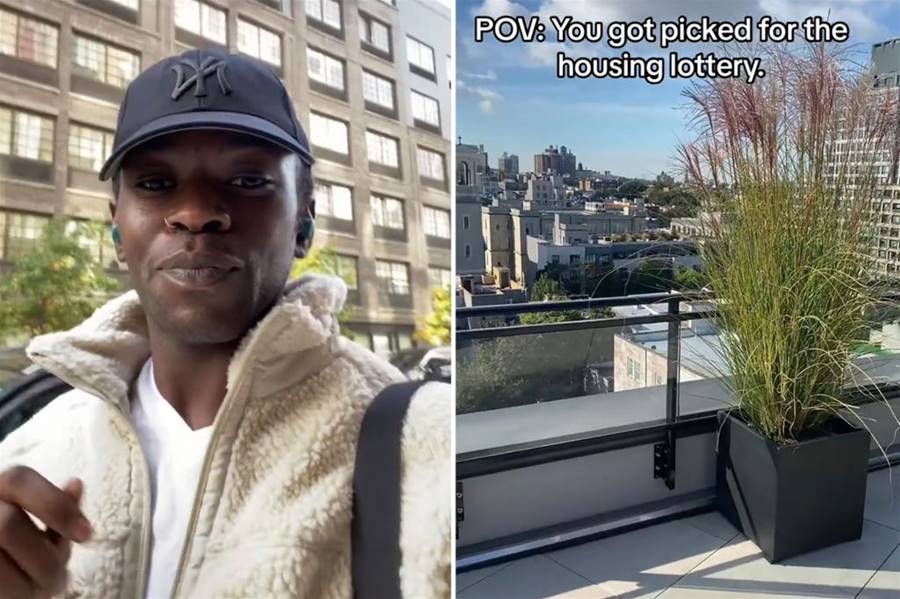 Additionally, there is a community game room with a pool table, tables, chairs, and a fridge. The building also offers a parking garage, shared laundry facilities, and a gym. However, the man jokingly complains about the size of the apartments. The housing lottery in New York City offers affordable housing to individuals whose income is one-third or less of the apartment's price. To qualify, individuals must meet income and size requirements and provide credit checks or rental history, as well as the first month's rent and a security deposit.