Jelly Roll brought food and smiles to Lubbock's Grace Campus ahead of concert!
Ahead of his performance in Lubbock on Tuesday, musical artist Jelly Roll spent some time serving the homeless community at Grace Campus.
According to Grace Campus' Executive Director Chris Moore, someone from Jelly Roll's crew called on Monday saying they wanted to bring out food to the campus.
Jelly Roll does a lot of work with the homeless, Moore said. And his visit to Grace Campus was not simply a way to get a few photos and leave.
"He was really cool. He spent time, he wanted to tour the campus," Moore said. "He took pictures with everybody, gave autographs."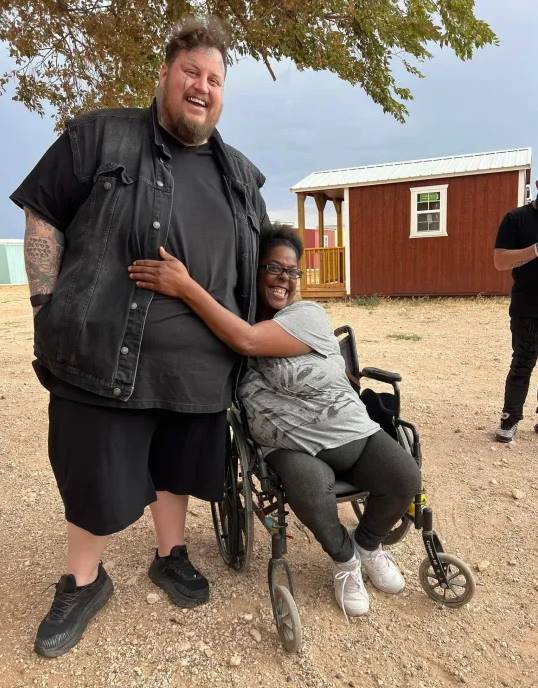 Moore's wife Jerri echoed similar sentiments explaining that because Jelly Roll has faced hardships himself, he was able to give hope to the people at Grace.
Jelly Roll gained popularity for his relatable music that touched on themes of personal struggles and addiction, according to an article from The New York Times.
"You gotta love the amazing music Jelly Roll creates, his beautiful testimony… and most of all, you gotta love his big heart for others!!!" Grace Campus said in a social media post on Wednesday.
"It was just an awesome evening," Jerri Moore concluded.