Jelly Roll Wars With Angels, Demons While 'Halfway to Hell' on Fallon!
delivered his latest confessional to the late-night stage on Tuesday with "Halfway to Hell," the first track from his new record .
Backed by his band, the Tennessee singer performed the rocker about being caught between "a county jail revival" and "a bottle and a Bible," as he asks himself (a familiar theme throughout his work) if he's "worth savin' if I'm always fadin'?"
"This little light of mine damn near burned me alive/Lord knows that Mama tried," sings Jelly Roll, before admitting he's still at a crossroads. "And I don't know if I'm halfway to heaven or halfway to hell/My angels and demons at war with myself/One foot in the fire and I still can't tell."
In June, Jelly Roll, born Jason DeFord, released , and last year, he swopped his first Number One country song with "Son of a Sinner."
His latest record features lead single "Need a Favor" and "Save Me," which was remixed from his 2020 studio album  and featured BBR Music Group label-mate, Lainey Wilson. In April, he debuted "Need a Favor" with a gospel-choir performance at the .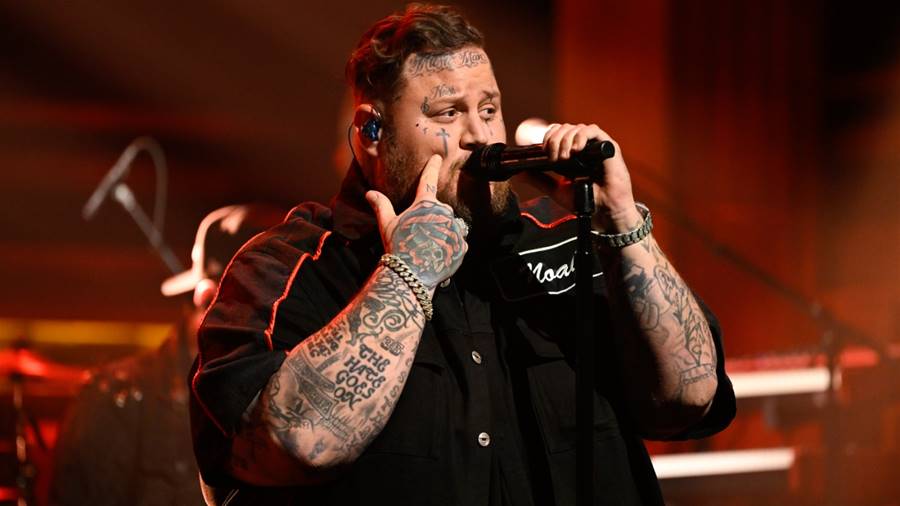 Jelly Roll and Wilson's collab was nominated for Musical Event of the Year for the . Both artists are the top nominees: Wilson, with nine, and Jelly Roll, with five. Along with Musical Event, Music Video, and Single of the Year, for "Need a Favor," Jelly Roll is up for Male Vocalist of the Year and New Artist of the Year.
Last month, Jelly Roll featured on 's "," a rewrite of the lyrics to