Simone Biles gives Hoda Kotb an update on her Paris Olympics plans!
Simone Biles is likely going to compete in the 2024 Olympics in Paris. Asked about the odds of her being part of Team USA, Biles responded positively, indicating that it would be a safe bet. She recently won her sixth world all-around title in dominant fashion, marking her successful return to the sport. In September, Biles expressed her desire to compete in the 2024 Summer Olympics.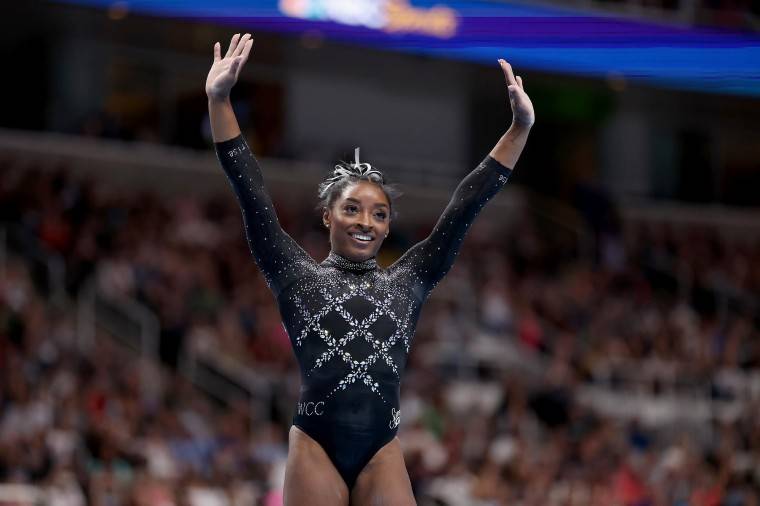 Hoda Kotb playfully bet $100 on it during their interview, which Biles agreed with. Biles has been focused on taking care of herself and prioritizing her mental and physical well-being. She has been intentional about seeking therapy and ensuring that she can excel in the gym while maintaining a balanced life outside of it. Biles noted that she has been cautious and deliberate in her preparations for the upcoming Games, maintaining trust in her coach, teammates, and most importantly, herself. Despite occasional self-doubt, she has shown up and put in the effort, resulting in positive outcomes. Overall, Biles is feeling confident and optimistic about her performance in the future.