Kelly Clarkson Stuns and Keith Urban Surprises at Ronnie Milsap's Final Concert!
played what is being billed as his on Tuesday night at Music City's Bridgestone Arena. But before he took the stage, a parade of artists from all genres paid him tribute: , , Elizabeth Cook, Los Lonely Boys, and, at the top of the show, .
The pop superstar kicked off the night with a powerhouse rendition of "It Was Almost Like a Song," the Hal David and Archie Jordan-written title track to his 1977 album. Backed by the house band Sixwire, Clarkson slowly built the song to a dazzling big-note finish. It wasn't the first time that Clarkson has performed songs from Milsap's career either. As part of her regular segment on her talk show, , the vocalist sang "Smoky Mountain Rain," "Lost in the Fifties Tonight," and "I Wouldn't Have Missed It for the World" — three of Milsap's finest.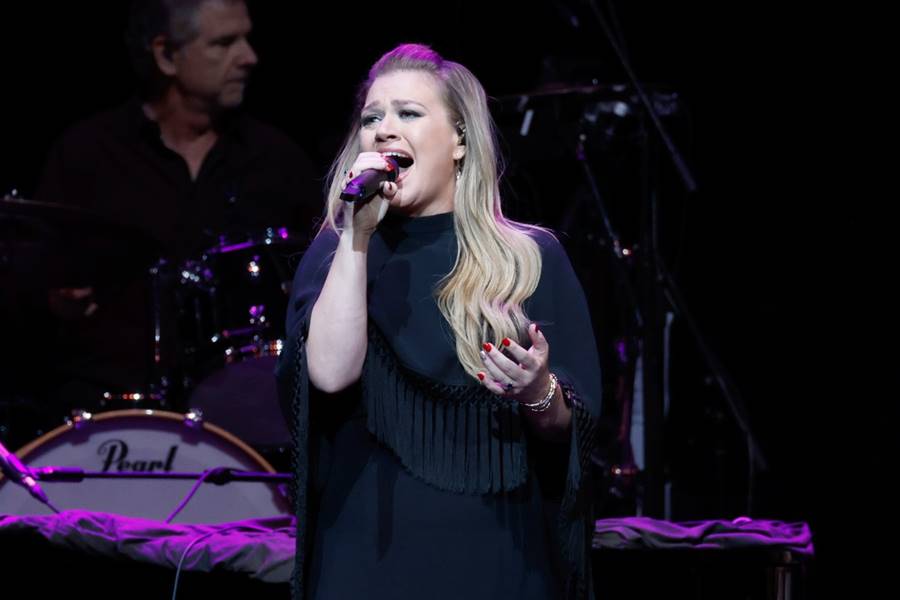 Urban was a surprise addition to the lineup and appeared to sing "Out Where the Bright Lights Are Glowing," from Milsap's tribute album to smooth country vocalist . Prior to his performance, Urban recalled singing Milsap hits during his cover band days and then delivered a solo rendition of the song, backing himself up on guitar before Sixwire joined in.