The Kelly Clarkson Show sets return date, teases upcoming guests you need to know!
Kelly Clarkson is coming back to TV... and to New York! The talk-show host announced Wednesday that The Kelly Clarkson Show will start airing new episodes again later this month, following the conclusion of the 148-day Hollywood writers' strike.
Unlike her fellow talk-show hosts Drew Barrymore and Bill Maher, Clarkson never announced a return while the strike was still underway, which saved her from having to publicly backtrack like they did. Instead, the singer spent the summer performing live to promote her latest album, Chemistry, including at her Las Vegas residency.
When The Kelly Clarkson Show returns for season 5 on Oct. 16, it will also have a new home at the legendary 30 Rock studio in New York. Being under the same roof as Today, Saturday Night Live, The Tonight Show With Jimmy Fallon, and Late Night With Seth Meyers — not to mention filming within spitting distance of Broadway theaters — will give Clarkson opportunities for more surprise guests, say the show's producers.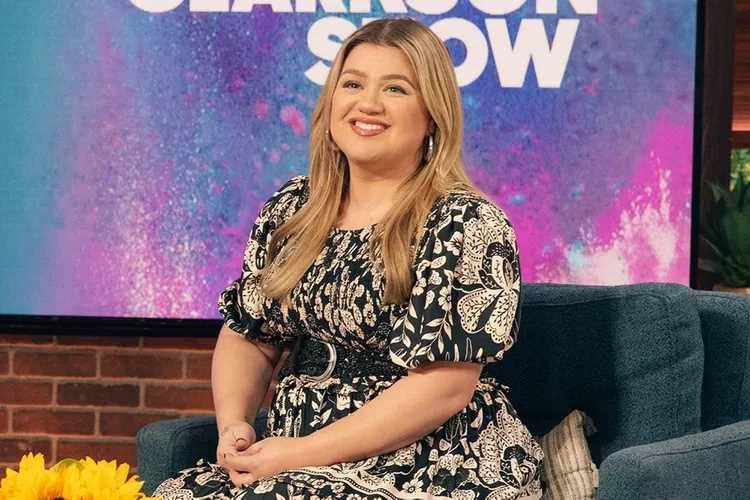 "We can't wait to welcome a vibrant audience to join us in studio. There will be lots of surprises and plenty of giveaways," showrunner Alex Duda said in a statement. "Kellyoke fans can expect to see Kelly and her band perform impromptu duets with our 30 Rock neighbors and talent from Broadway, plus more 'Songs & Stories' episodes with artists such as Pink, Garth Brooks, and Chris Martin. We'll also do our signature 'Good Neighbor' segment, highlighting everyday people doing extraordinary things in their communities."
The Kelly Clarkson Show returns for its fifth season on Oct. 16. Watch the trailer above.