To say Amy Etheridge has a full house at her Allen home would be an understatement. With four dogs of her own, she took in a pregnant foster dog named Ruby.
"I answered a Facebook ad that said 'pregnant and dumped'," Etheridge said. "So this is how I ended up in this position."
Now Etheridge is taking care of Ruby and her puppies, all 18 of them.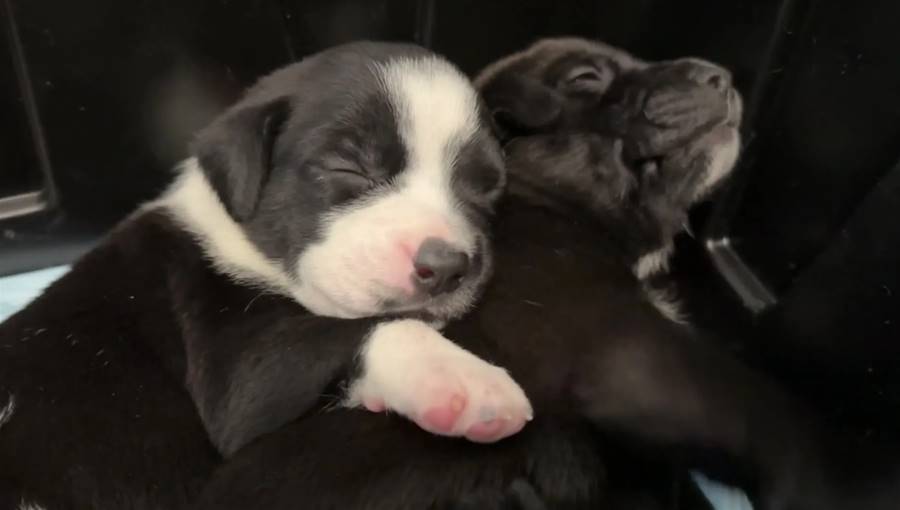 "I knew she was pregnant when we got her. We were thinking maybe 7 to 10 puppies," Etheridge said. "At 7:30 on the dot, she had her first puppy, and at 5:30 on the dot that afternoon, she had her 18th puppy!"
There are nine male and nine female hound mix puppies. The litter is 6-puppies shy of a Guinness World Record of 24 puppies in one litter, set by a mastiff in the United Kingdom.
"You look into their eyes, and it's like they're looking into your soul," Etheridge said laughing. "There's a few that I would like to keep, but no. My goal from the very beginning is to give the puppies a loving home."
Etheridge started a Facebook page called 'Ruby With 18 Puppies' to keep the community posted. She's received donations of food and time to help raise the large family, which she says is a full-time job.
"It really takes a village to do this," Etheridge said. "I don't need as much sleep as I though I did!"