Miley Cyrus Returns to Her Roots with Dark Brunette Hair — Just in Time for Fall!
Forget an endless summer vacation —  is ready for fall!
The singer, 30, casually debuted dark brunette hair on Sunday in a post congratulating Sabato De Sarno on his debut collection for Gucci.
Cyrus of three photos of herself posing in a black coat and silver chain while holding one of the fashion house's iconic Horsebit Chain Bags.
In the caption of the post, the star congratulated De Sarno — who became Gucci's creative director in January, taking over for , per — on his debut runway collection, which he presented during on Friday.
"@sabatods Congratulations on your beautiful debut show as creative director @Gucci 🖤 Your stunning heart was shown in every stitch," Cyrus wrote. "I love you & am so proud."
The songstress also gave the collection her stamp of approval, adding, "Now give me everything."
While Cyrus — who first went blonde in 2012 — did not address her new 'do in the post, fans of the singer rushed to acknowledge the change.
Comments like "MILEY BEING BRUNETTE AGAIN!!!" and "BRUNETTE IS BACK" cropped up quickly under the new post — along with several fans who pointed out how long it has been since the singer rocked an all-brunette style.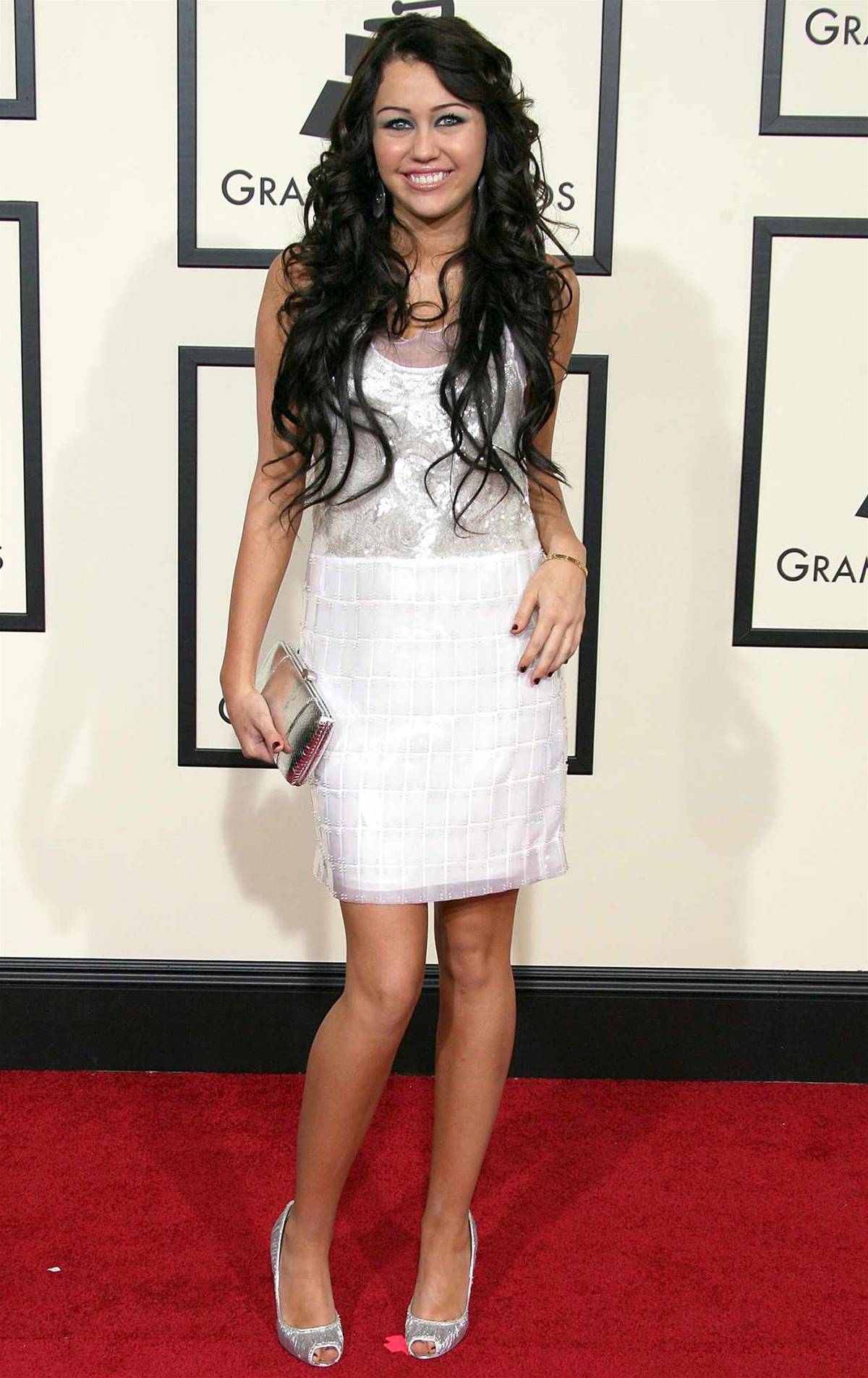 "Feel like I'm in 2008 again ❤️," one user wrote, and another said, "OMG YOU ARE TOTALLY BROWN AGAIN. FINALLY. IVE BEEN WAITING FOR THIS MOMENT FOR LIKE 10 YEARS."
Others pointed out that Cyrus has not had brunette hair (the trait that separated her from her wig-wearing alter ego during her Disney days) on an album cover since 2010's .
Most recently, the singer — who has sported everything from a platinum pixie cut to a dirty-blonde mullet — has rocked a peekaboo hairstyle, maintaining a layer of dark brunette hair underneath her bleached-blonde tresses.
Her shift away from the two-toned look, which she wore on the cover of her latest album , also prompted fans to speculate that a new era is on the horizon. "New hair new era?" one user commented, while another wrote, "OMGGGGGG THE NEW ERA."
Never miss a story — sign up for to stay up-to-date on the best of what PEOPLE has to offer, from celebrity news to compelling human interest stories.
According to Cyrus, her shift away from blonde — or, perhaps more accurately, her return to her brunette roots — has been a long time coming.
The only reason she waited? Her godmother, .
Last December, the "We Can't Stop" singer chatted with during an appearance on about how Parton, 77, thwarted her plans to ditch her blonde 'do for .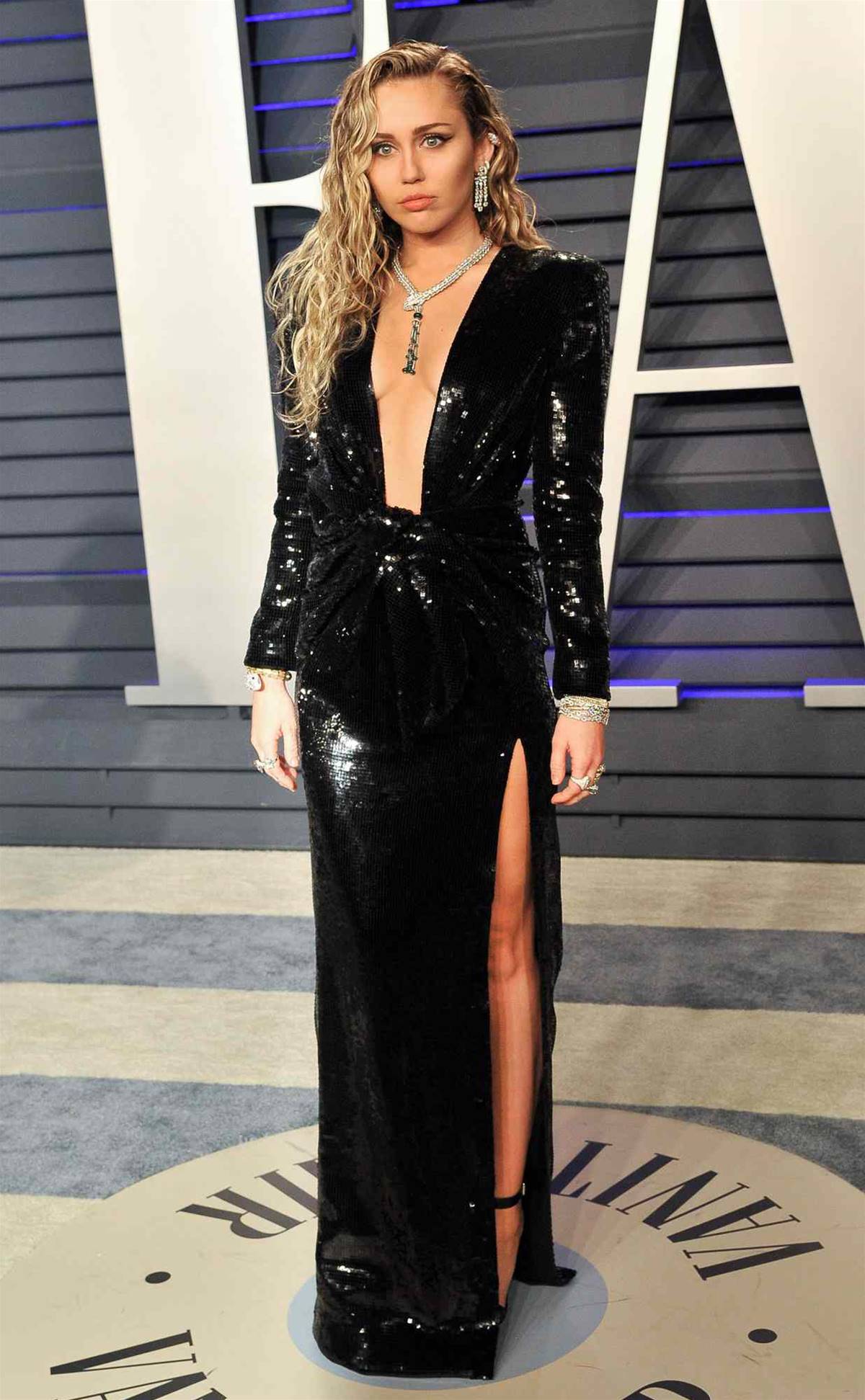 "I've never seen Dolly actually scared before," Cyrus told the host. "But I told her, you know, 'At the end of the year, I was really wanting to do something different. I think I'm going to dye my hair brunette.' She acted like I told her the worst news you could imagine."
Cyrus said that Parton "clutched her pearls, gasped" and told her, "You can't do that. You are me."
"So I'm somehow some extension of Dolly Parton where she looked like I had just given her the worst news you've ever heard," she finished.