World's oldest dog, who lived on a farm and was never put on a leash, dies at age 31!
A 31-year-old dog in Portugal that had been ranked as the world's oldest dog ever has died, his owner said Monday.
The guard dog, called Bobi, died over the weekend in a veterinary hospital, Leonel Costa told The Associated Press.
Bobi lived on a farm in the village of Conqueiros in Portugal with Costa and four cats. He was born on May 11, 1992, when his owner was just 8 years old.
In an interview earlier this year, Costa told the Associated Press that Bobi's secret to a long life was good food, fresh air and lots of love.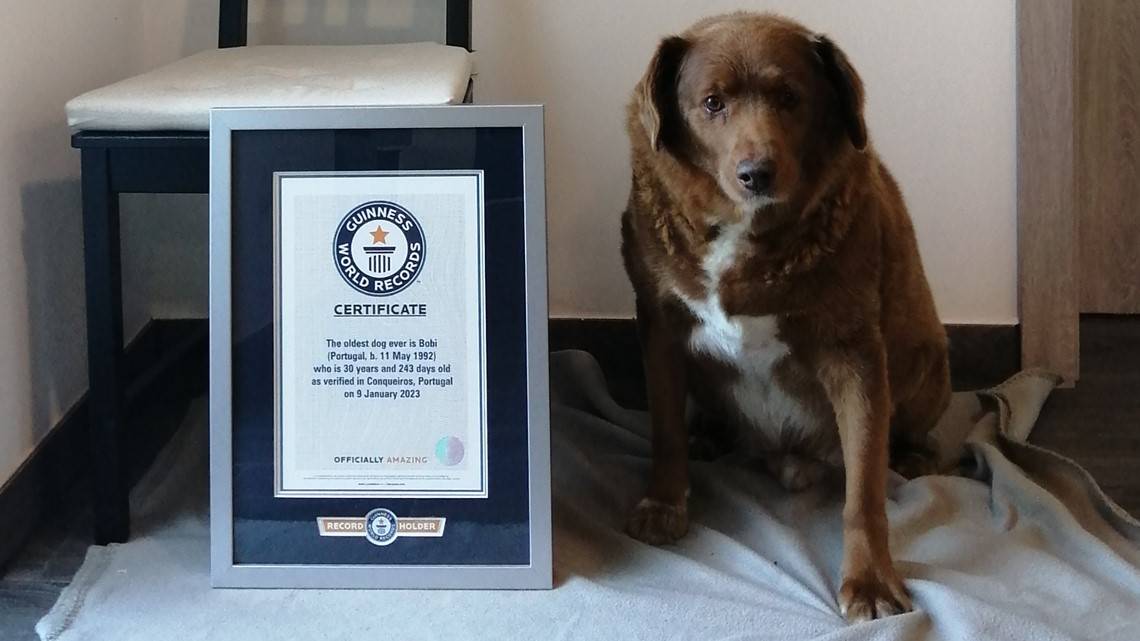 "Bobi eats what we eat," said Costa. What's more, Bobi had never been put on a leash.
Bobi was a purebred Rafeiro do Alentejo, a breed of Portuguese dog trained to guard livestock, according to his owner. As he got older, he had difficulties walking and also experienced a decline in his eyesight.
Costa attributed his dog's longevity in part to the "calm, peaceful environment" where he lives.
Bobi's breed has an average life expectancy of some 10 to 14 years.
"Bobi is special because looking at him is like remembering the people who were part of our family and unfortunately are no longer here, like my father, my brother, or my grandparents who have already left this world," said Costa.
Back in February, he claimed the Guinness World Record from Bluey, an Australian cattle dog, who died in 1939 aged 29 and had held the record for almost a century. At the time, Bobi was not only recorded as the oldest dog currently living, but also the oldest dog ever recorded.
Officials at the Guinness World Records on Monday said they were "saddened to learn of the death of Bobi, the world's oldest dog ever." In a statement on their website, they said Bobi lived to be 31 years and 165 days old and died on Saturday.