Taylor Swift feels 'protected and cherished' by 'true gentleman' Travis Kelce!
Taylor Swift and Travis Kelce, the new power couple, were spotted stepping out for a meal in Manhattan after their appearances on "Saturday Night Live." Kelce showed his gentlemanly side by opening the car door for Swift and guiding her inside the restaurant. Behavioral analyst Susan Constantine noted that Kelce's actions showed a strong love connection and described him as a gentleman and a protector. Kelce later clarified that he did not push away the security guard but rather gently placed his hand on the guard's back. Constantine also mentioned that Kelce offered his hand to Swift for support and showed gentleness throughout their interactions. She concluded that Taylor felt safe and cherished by Travis.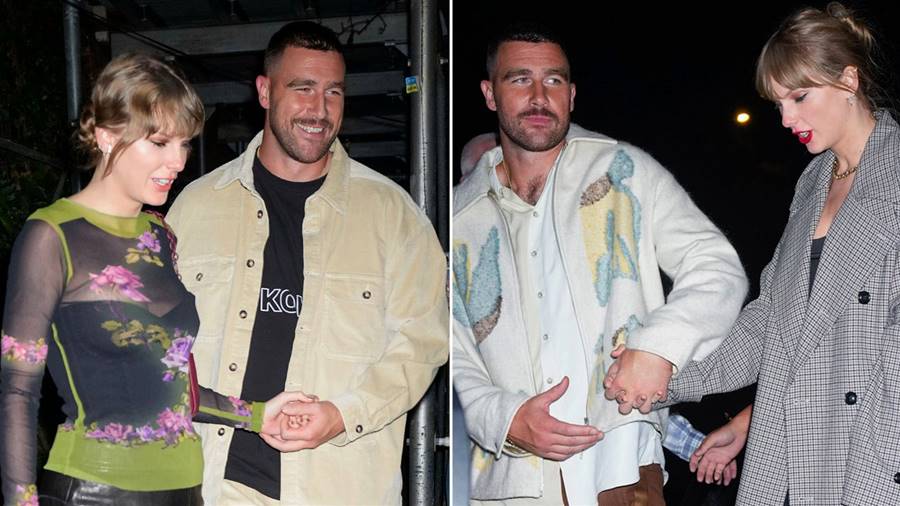 The couple was seen leaving a restaurant hand in hand, with Kelce ensuring constant contact and protecting Swift by positioning himself on the outside lane of the walkway. Taylor's lack of eye contact with others was seen as her way of self-protection. Swift has attended several of Kelce's football games and has become a fan-favorite. She is currently on a break from her tour but will resume performances in the new year. Swift is also set to release her rerecorded album, "1989 (Taylor's Version)," on October 27th.