Adele candidly shares she was 'borderline alcoholic' in her 20s but is now sober!
While chatting with a beverage-consuming concertgoer during her Las Vegas show last week, the singer revealed to her audience that she "stopped drinking quite a while ago," according to a video posted to social media.
"It feels like forever," she said, revealing that this new chapter began "maybe three and a half months ago."
She went on to lament, "It's boring. Oh my god, it's boring."
"I mean, I was literally a borderline alcoholic for quite a lot of my twenties," she said.
The "Hello" singer told her audience she has also stopped drinking caffeine.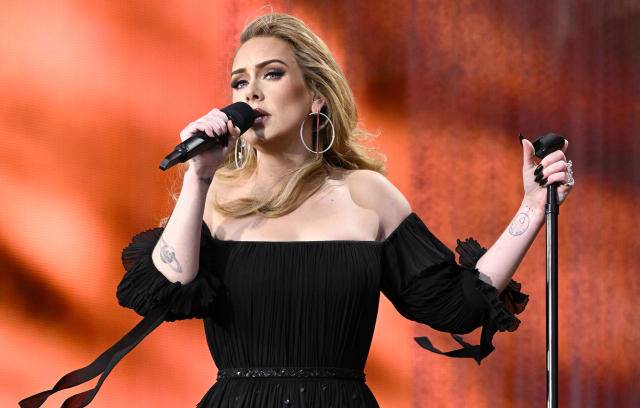 Adele has spoken before about her complicated relationship with alcohol, telling Oprah in 2021 that she was "probably keeping the alcohol industry alive" after her divorce from entrepreneur Simon Konecki.
Konecki and Adele announced their separation in 2019 and share one child, Angelo, who was born in 2012.
Adele did not share why she decided to stop drinking in recent months. She did, however, tell the concert attendee to "enjoy" their whiskey sour.
"I'm very, very jealous," she quipped.